05 Sep

Main Differences Between Short-Term And Traditional Rental Options

Take a look at the main things to consider before making a decision to switch to short-term rental for your investment property.

Airbnb, HomeAway and other short-term rental booking websites have disrupted the accommodation sector. Who would have said, 10 years ago, that paying to stay at a stranger's place would become a thing? These platforms changed not only the way travellers book accommodation but also how people rent out their properties.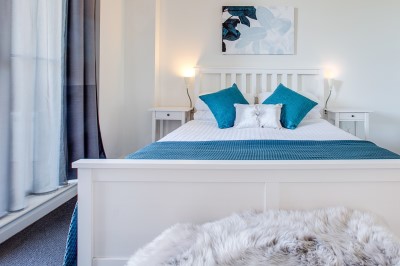 Short-term rental has become an interesting option for property owners that want to maximise their rental returns and make the most out of their properties.
It's important for property investors to consider the differences between residential tenants vs short-term guests. Guests travelling on holidays or for business have completely different requirements compare to residential tenants. Let's take a look at some of these differences:
– Location
Residential tenants will look for the same features and facilities that home owners find attractive, that means, properties that are close to school areas, supermarkets and parks. Short-term guests prefer to be in properties with easy access to public transportation or downtown tourist attractions.
– The listings
With short-term rental market becoming increasing competitive, it's important your listings stands out from the crowd. Descriptions need to be highly descriptive and informative, and professional photography is a must! Residential tenants are
required to book an inspection before signing a contract, so listing is not as crucial to the success of leasing as it is in the short-term rental market.
– The booking process
The advantage of having your property advertised on booking platforms, such as Airbnb, is that you have a good overview of the profiles of people that are looking to book your property. However guest screening can be a time-consuming task.
For the properties we manage here at MadeComfy, we offer guest screening service, which is a process of vetting guest profiles from their reviews. Short-term rental guests expect the booking and onboarding to be faster and smooth while residential tenants, on the other hand, are used to a lengthy process of tenancy approval.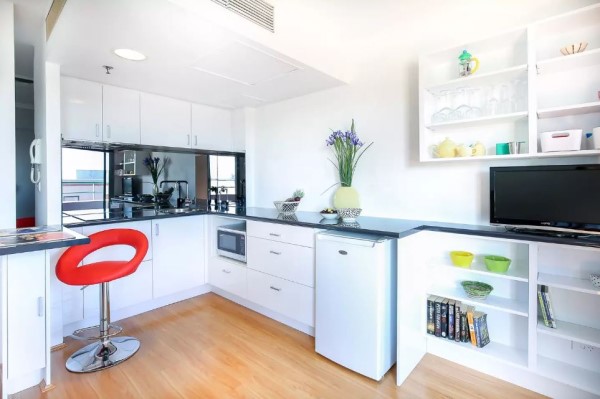 – Property management
Traditional rental options often come with a hands-off approach for the home owners at lower rental yields – currently average at around 4%. Short-term rental, on the other hand, offers much higher earning potential – up to 11%, as you can increase or decrease nightly rental rates according to the demand and seasonality. However, with a high turnover of people in your property, key exchange, cleaning and maintenance inspections will constantly be on your list of tasks.
– Communication
Timely communication with guests is another really important duty of a short-term rental host. You have to be open to communicating through booking platforms or even Whatsapp in a timely manner to make sure your guests are having a pleasant time at your property and are not struggling with things like connecting to the Wifi.
For long-term tenancy, direct communication with the tenants will be minimal.
If you are interested in benefiting from higher rental income that the short-term rental market can bring you but it sounds like a lot of work, MadeComfy can manage it end-to-end for you so you don't need to do a thing. Get in touch with us to find out more!
Do you want to know how much you can earn from short-term rental?
Use our property investment calculator to find out.
Originally published by : https://www.yourinvestmentpropertymag.com.au/property-management/main-differences-between-shortterm-and-traditional-rental-options-252967.aspx