26 Feb

Building Future Property Portfolios

Since 2006, OpenCorp has been helping investors expand their portfolios and build wealth in the process.

Your Investment Property sat down with Michael Beresford, director of investment services at OpenCorp, to discuss what prospective investors need to know before they take the plunge – and what the future of the Australian property market may hold.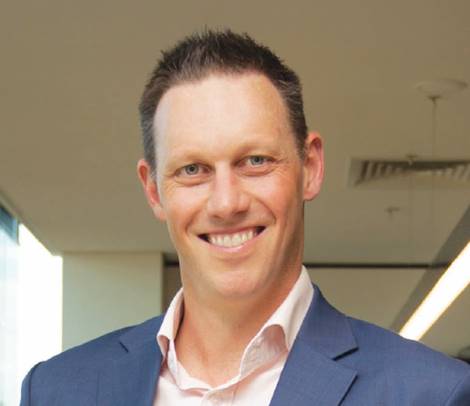 Your Investment Property: What differentiates OpenCorp from other competitors in the market?
Michael Beresford: We're investors ourselves, and we started the business because those close to us were curious about what we were doing.
People see it working for us and took notice of the fact that we were adding properties to our portfolios, becoming successful investors in the process. Basically, they wanted to feed off our experience and expertise to achieve the same success for themselves.
Our track record shows that we've beaten the market in terms of capital growth performance, which is really testament to the amount of time and effort our research and acquisitions team spend analysing the data.
We do the market analytics to understand where makes the best sense to invest from a capital growth potential point of view, and how we can help our clients build their property portfolios.
"Investors need to have clearly defined goals, understand what financial outcome they want, and have a realistic time frame outlined for achieving them"

YIP: What are some of the common mistakes you see investors making when they dive into property?
MB: Without a doubt, the biggest mistake we see is that people get emotional about what they buy – that might be because of the area the property is based in or the character of the property itself.
We often see people buying properties as though they are holiday homes rather than investments, and it never fails to amaze me how much money some people will spend on properties without having done the necessary due diligence.
There are two key things to remember to ask yourself: the first is, "Can I afford it?" and the second is, "How is that property going to help me achieve what I actually want to do?"
YIP: What should every prospective investor know before they try to enter the property market?
MB: They should know what they want to achieve – investors need to have clearly defined goals, understand what financial outcome they want, and have a realistic time frame outlined for achieving them. I work with my clients to articulate what's required to help them get exactly what they want. That might be private school fees, having the choice to retire earlier, regular holidays, paying off a home – or any combination of the above. Once you have that established you can understand what amount of passive income you are trying to create. It's also fundamental that people take a long-term approach.
We have a bit of a saying at OpenCorp: "Get rich quick equals lose money fast".
YIP: Where do you see Australia going as a market over the next few years?
MB: The important thing to realise is that there's not 'one' property market in Australia; rather, there are many markets around the country, even within the same city. They cycle at different times and have different drivers. In the next few years, some of those markets will see price growth and some of them won't, as you might expect.
At the most basic level, the dynamic driving price growth in anything is supply and demand. But to take a macro view, over the course of a decade we see growth every four to five years – like we've seen in Sydney over the last five years. Then there are five years when it's relatively flat and it stagnates. So at any point in time we need to be looking at where the best place to invest is, based on the market cycles. Investors need to understand where they're buying and why they're buying there.
Many don't realise the larger nature of the cycle; they buy at the top of it and then are frustrated because they feel the property is underperforming. But ideally you want to see that growth sooner rather than later, to allow you to move into the next property, and the next property after that, as soon as possible.
KEY FACTS AND TRENDS
For investors to create significant long-term wealth, the focus needs to be on achieving capital growth over multiple properties – compound growth. Accordingly, Michael Beresford is a staunch advocate of purchasing land and constructing a new home atop it.
He outlines four main benefits:
1. You can get more rent for a new property than you can for an old property
Newer houses are frequently more attractive to tenants and attract a higher rent.
2. You can maximise your tax benefits by being able to claim the maximum amount of depreciation
Depreciation is powerful because it doesn't cost you any money to be able to claim it, unlike rates or loan interest. All the holding costs are covered by the tenants and the government, via tax benefits.
3. You're settling on a block of land and then building a house to match
Clients know exactly what they're getting into in terms of quality and functional house design, making it an optimum fit for the surrounding area. Plus, you're saving thousands by only paying stamp duty on the land.
4. Older properties cost more to maintain
The biggest drain on cash flow is maintenance. It's far better to keep that money to cover holding costs, or to hold a bigger portfolio.
"There's not 'one' property market in Australia – rather, there are many markets around the country, even within the same city"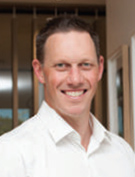 Michael Beresford, director of investment services,
is one of a team of experienced
investors at OpenCorp who are sharing
their expertise with others